A History of The Bands, so far . . .
About Us
Repertoire
Tours
Social Events
Galleries
Miscellanea
Other
Netherlands 2006
July 22nd 2006 - July 28th 2008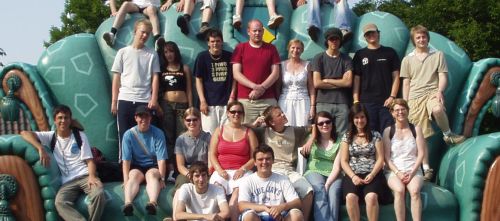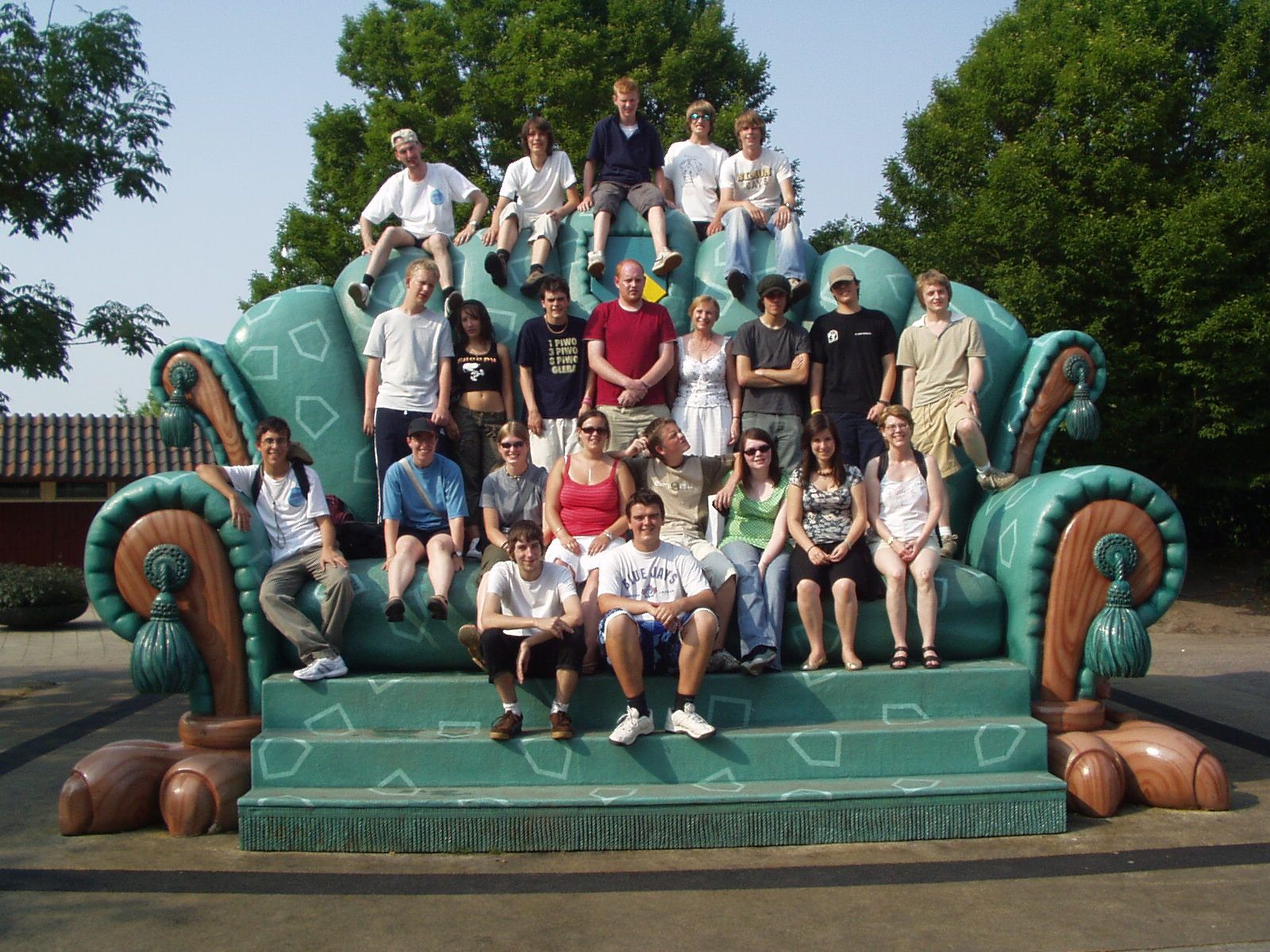 Hot Aire Tour Group 2006 - Eftling Theme Park
Hot Aire Tour Group 2006

Saturday 22nd July 2006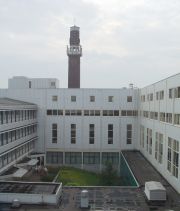 Hotel NH Noordwijk
Conference Centre
Leeuwenhorst
Day one was travelling, as usual.
A shorter journey than our Black Forrest tour; however, this time we set off early morning, rather than midnight, so we still arrived at our destination for teatime.
A different style of hotel too. A multinational conference centre, instead of the small independent hotels we have stayed in before. We were sharing the hotel with multiple large sports groups, who were there for international tournaments
Sunday 23rd July 2006
Our first morning was spent in rehearsal. The Tweenies joining us halfway through, having finally arrived from their alternative accommodation; a fifty minute walk away!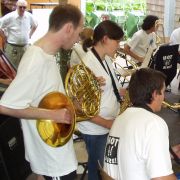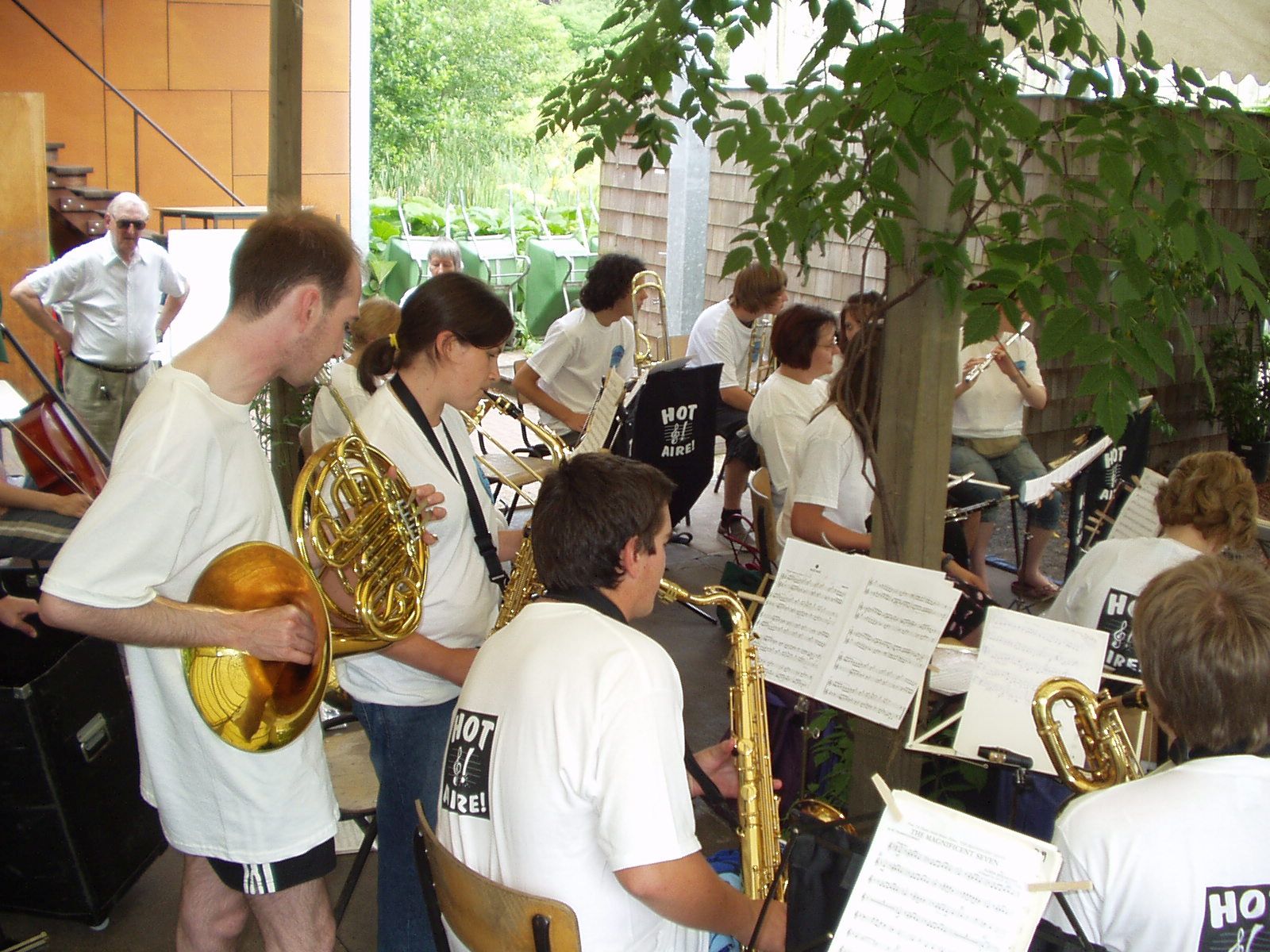 Tuning Up in Delft
Warming Up in Delft
Then on to Delft, where we gave a concert in the Botanical Gardens.
Afterwards, there were free refreshments for the band; which had our resident maverick trying to "borrow" a shirt from one the uniformed players, so he could prove he was one of us after all!
There was a little free time afterwards to enjoy the delights of the gardens.
Monday 24th July 2006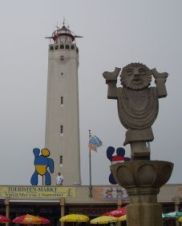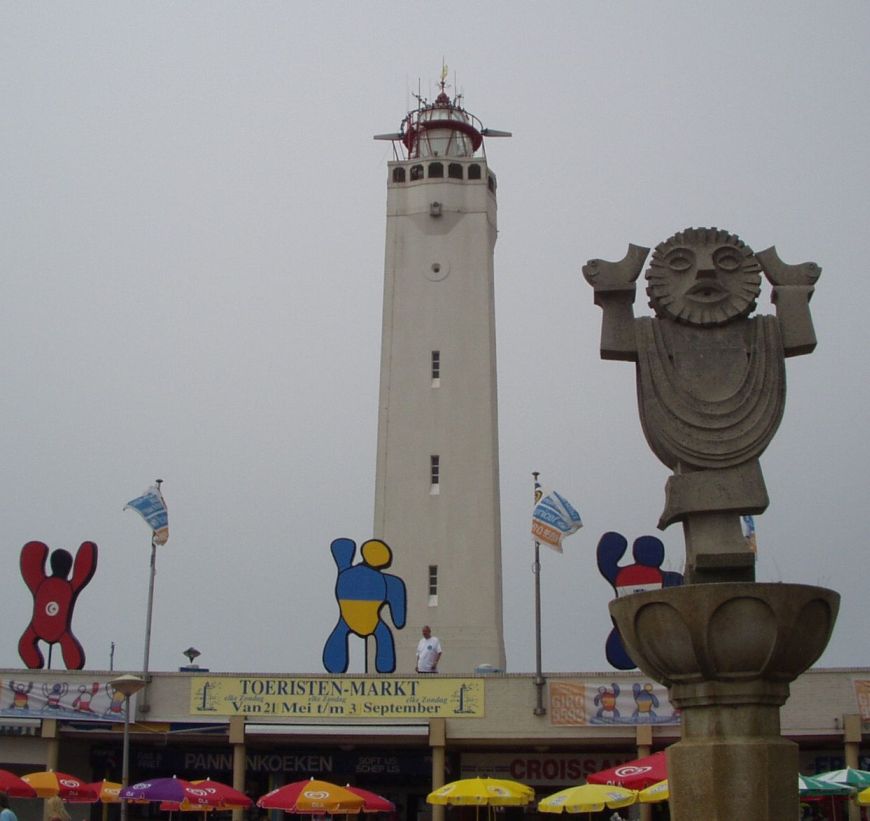 Lighthouse Square - Noordwijk ann Zee
Lighthouse Square
We were dropped in Noordwijk aan Zee, in the morning for exploration or relaxation on the beach.
The beaches are the town's best feature.
In the afternoon we had a performance in the lighthouse square.
The audience was disappointing, but the sea fret that had crept in may have driven people away from the area.
The evening was spent at a bowling alley.
Everyone enjoyed it, from novice to expert, and everyone got cheered on.
Tuesday 25th July 2006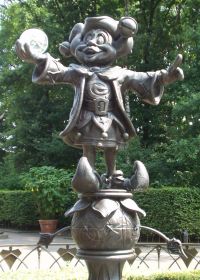 De Efteling
De Efteling
It was a long journey. Seemingly the driver's SatNav didn't know how to get there without going via Amsterdam!
We had missed our first slot for performing, so had to be rescheduled; but eventually did two, well received, half hour performances.
Once all the equipment had been safely loaded back on the coach, we were able to sample the delights of the park for a couple of hours. Finally gathering in the car park, on the giant couch (see above), to wait for the coach.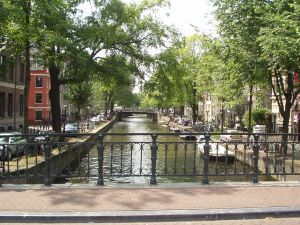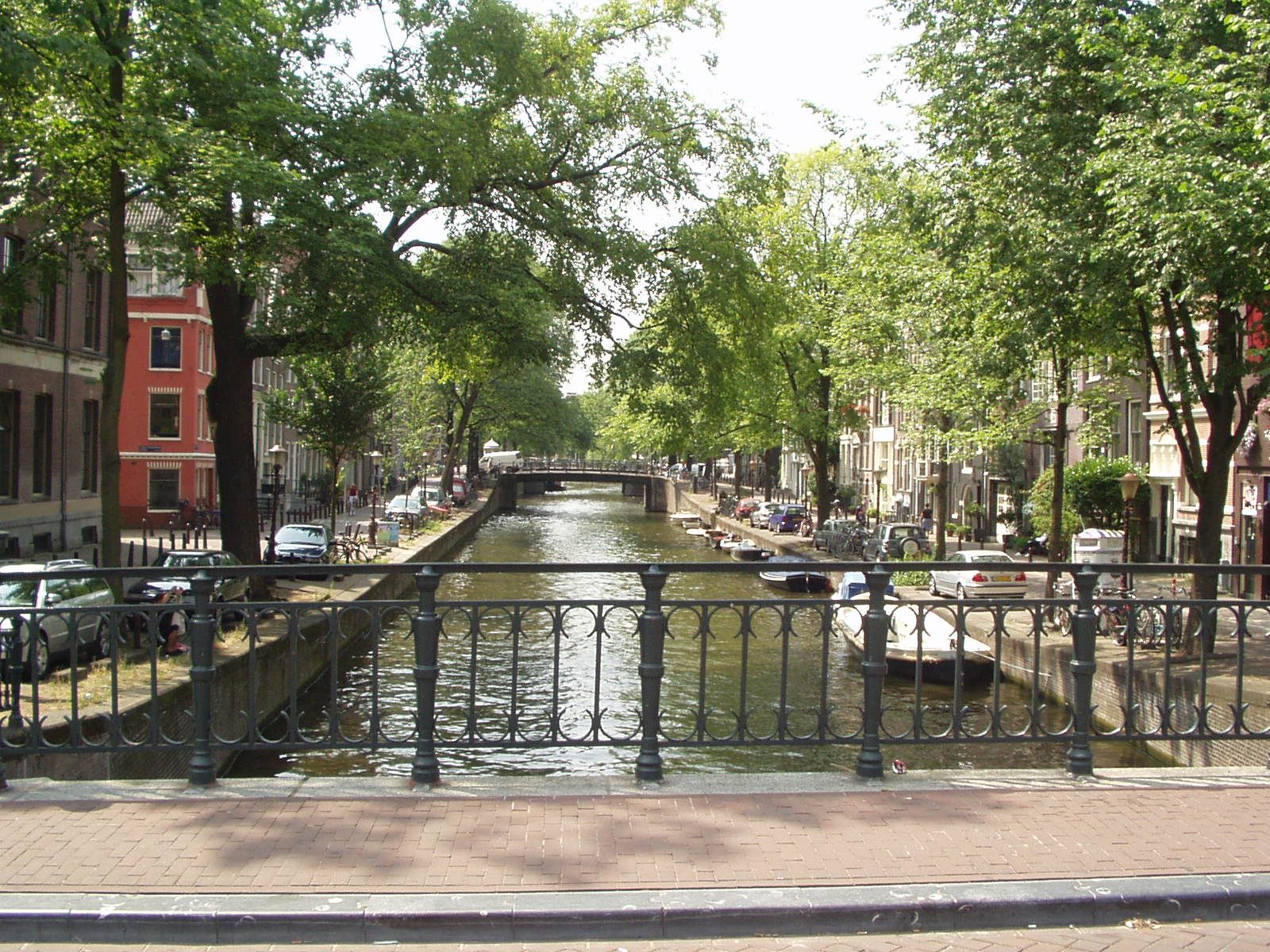 Amsterdam
Amsterdam
Wednesday 26th July 2006
Our free day and we were let loose in Amsterdam for several hours.
There were museums and galleries to visit; boat rides to be had; and a lot of bicycles to avoid!
Thursday 27th July 2006
The day started with a mass cycle ride to the coast, where a few swam too!
This afternoon, we had our final performance at a campsite near Doorn.
We were joined by Wietse Zuyderwijk, who'd heard us play on Sunday and was so inspired that he brought his saxophone and joined us for the performance!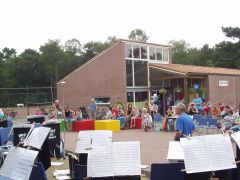 The Venue
Due to the nature of the venue, we were asked to play without an interval, as the audience would wander off! So there was a suggestion that we could have a break, whilst Tim did his Sweet Georgia Brown solo. In the end, we went for letting our various small ensembles do "jam" sessions through the "interval".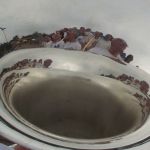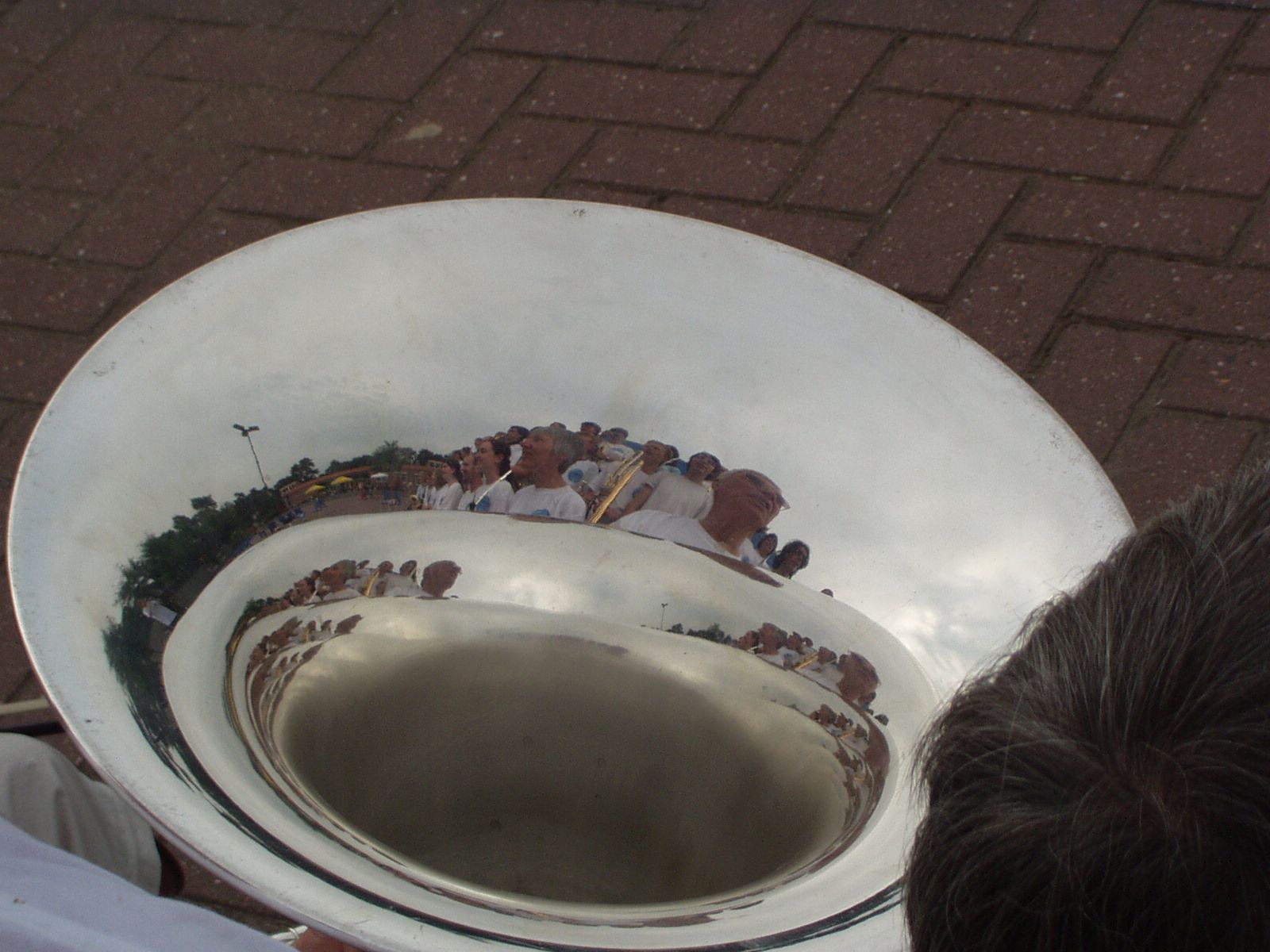 Reflected Glory
Group Photos
After the concert, we continued to amused the crowds, whilst we posed for group photos. We sang - in harmony - the name of the owner of each camera.
Then it was time for ice creams and further hijinks, that involved trying to get each other as wet as possible.
The Tweenies returned with us to the hotel, for the last evening meal and end of tour celebration and presentations.
Friday 28th July 2006
A fairly early start, so we could all be checked out by 9.30am.
We kept that lead through out the day, getting an earlier ferry crossing and arriving home half an hour ahead of schedule, despite lunch and tea stops.
Tour Traditions:
The Tweenies take the prize for this. They travelled independently and stayed at a local camp site!